Work at Refugee Radio (new vacancy): Advice Worker
Refugee Radio is a charity that supports refugees, asylum seekers and vulnerable migrants. We run community projects targeting mental health, isolation and social exclusion. We use radio and music to give a voice to this who do not have one.
Who We Are
Refugee Radio was formed by refugee and human rights workers in 2008. We are run by a board of Trustees, including refugees and other migrants. We have a team of staff who run the projects and a group of volunteers who make it all happen.
Resilience Project
Jane Smith is an Advice Worker for the Refugee Radio Resilience Project, providing one-to-one specialist casework for the refugees and asylum seekers who attend our mental-health Support Group. Jane has a degree in English and is certified in counselling, health and social care and suicide intervention. She has worked with Brighton Housing Trust and RISE, the domestic abuse charity.
Beth Hudson volunteers as a specialist caseworker with refugees and asylum seekers. She also works with the mental-health Support Group. Beth has an MA in Migration Studies and is trained in counselling and suicide prevention. She has worked with Brighton and Hove City Council and BERTS refugee trauma project.
Lette Batten-Turner has been a volunteer with Refugee Radio's Resilience Support Project since March 2019. She coordinates Conversation Over Borders, a project partnered with Refugee Radio, which connects volunteers with asylum seekers and refugees for one-to-one English Conversation Classes online. She is currently completing her Masters degree in Media Practice for Development and Social Change.
Maureen McCamley has been a volunteer at Refugee Radio since February 2020 supporting the facilitator of the weekly mental health support group. She has a background in working with refugees having spent 10 years working with the Refugee Council in London in the Children's Section. She has been a foster carer for separated children since 2011. She is an accredited psychodynamic psychotherapist and EMDR practitioner specialising in trauma and worked for 5 years as honorary BME therapist with Brighton and Hove Well Being Service.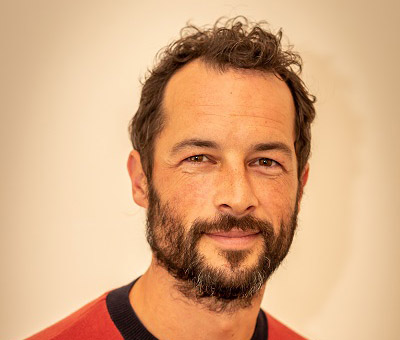 Brennan Holt works with the Resilience project in the mental health support group. Brennan is a practicing counsellor and lecturer with a special interest in the therapeutic power of groups. He has worked as a therapist in alcohol and drug treatment centres and within the NHS.
Get Involved
If you are a refugee or asylum seeker who wants to tell their story, or someone supporting a vulnerable migrant who needs our support, Refugee Radio is here to help. Please contact us via email on info@refugeeradio.org.uk or by phone on 01273 234868.
Refugee Radio is here to raise the voice of refugees and asylum seekers. We want to pass the mic and let you be heard. We are always looking for people to interview for our radio programme. We're especially interested to hear from refugees and asylum seekers who don't get heard in the media. You might have a story you want to tell or you might just want to share your music and culture with our listeners so they have a better understanding of where you come from.
Our Funders