We run mental-health support groups across Sussex for refugees, asylum seekers and other vulnerable migrants suffering from stress and depression, especially those with PTSD. A modest amount of English is required to join in with the group.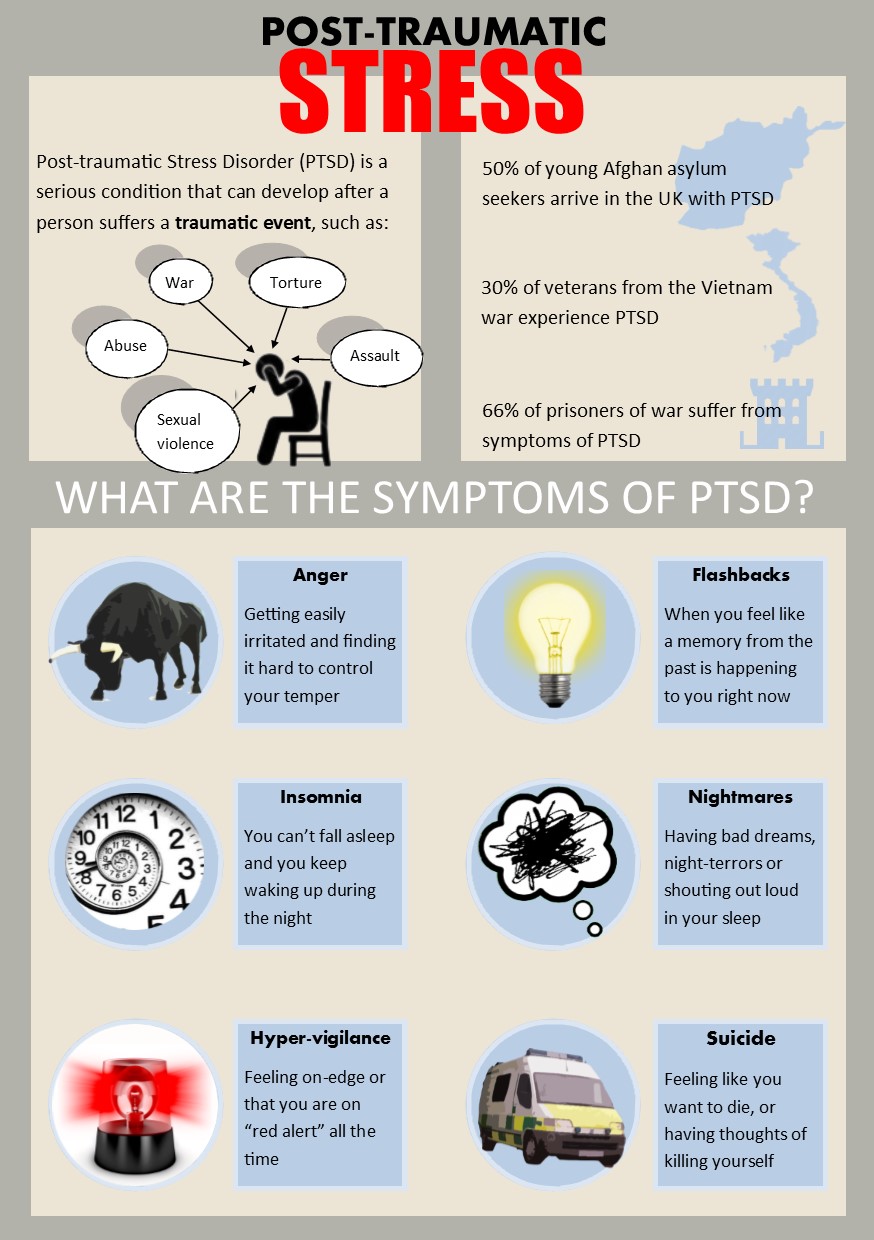 We are always open to new members. Contact us for a chat by email or phone if you would like to know more or if you would like to refer somebody.
The support group participants are able to access our specialist 1-2-1 casework and advice service for help with things like benefits, housing, education, health etc.
The advice project and the support group work together because, without casework, our participants can become overwhelmed by the structural problems in their life and then discontinue engagement; and yet without addressing their underlying mental-health issues, they cannot progress in addressing these problems.
We have been delivering this project since 2011. Many of the people we work with have been traumatised through torture, war and/or sexual violence. But refugees do not get the mental-health support that they need to build new lives in the UK. We want to change that problem.
At Refugee Radio, we believe that PTSD can be overcome. It can be treated and it can be cured.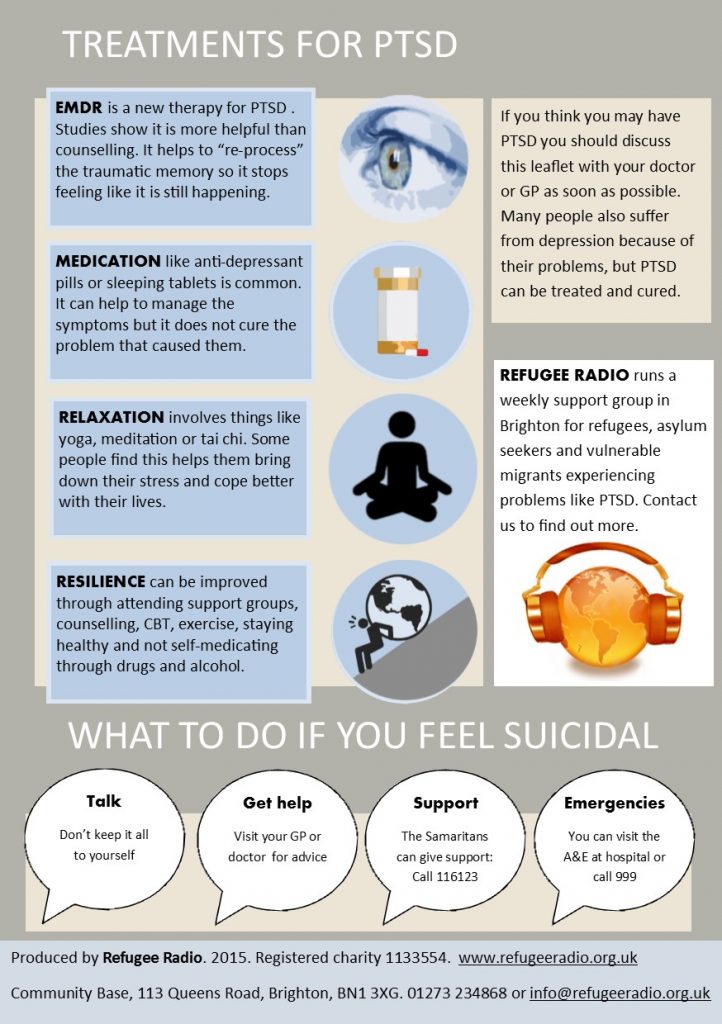 Referral information:
We have recently piloted a trauma therapy project in partnership with Brighton Therapy Centre. This project provided long-term EMDR (and other therapies such as CBT), with interpreters where needed. We have undertaken this work because of the difficulties our clients have faced accessing mainstream trauma therapy, and we are not looking to provide an alternative system.
In the first instance, any refugees or asylum seekers who are struggling with PTSD, stress or depression can be encouraged to attend our support group. We are happy to accept referrals in any form and people can even just turn up on the day. We do find that the most effective method is for us to meet with the individual in advance, ideally with the referrer if possible, rather than them just being given our details and told to make contact with us. We can also try to arrange for one of our existing participants to meet with them before the group, so that they do not have to face the daunting prospect of walking into the room without knowing anyone.
Needs assessment on refugee mental health
Our 2015 report on the needs of refugees and asylum seekers has the following 6 recommendations:
As the prevalence of PTSD in this population is so high, the test threshold must reflect the known probability.
Therefore any patient from a refugee-producing country who presents to a GP with any mental health issue or any visible injuries/scarring should be screened for PTSD. This is compatible with NICE guidelines [CG26].
Refugees or asylum seekers with symptoms of PTSD should not merely be diagnosed with depression, prescribed anti-depressants or referred simply for counselling.
Those who do not English as their first language should be provided with written advice on PTSD, ideally in a bilingual format so that it can be understood both by the patient and by anyone assisting them in the future
Those who are diagnosed with PTSD should have a clear referral pathway to suitable long-term treatment such as EMDR.
Those who are deemed assessed to be inappropriate referrals for EMDR due to insufficient stability and personal resources should have a clear pathway for reassessment following alternative treatment.
A full copy of the report is downloadable below.